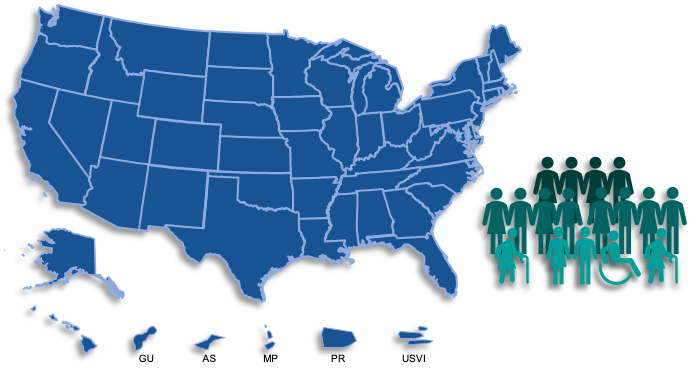 The HHS emPOWER Program is a mission-critical partnership between the Office of the Assistant Secretary for Preparedness and Response (ASPR) and the Centers for Medicare and Medicaid Services (CMS). The HHS emPOWER Program provides federal data, mapping, and artificial intelligence tools, as well as training and resources, to help communities nationwide protect the health of at-risk Medicare beneficiaries, including 4.4 million individuals who live independently and rely on electricity-dependent durable medical and assistive equipment and devices, and or essential health care services.
Public health authorities and their partners in all 50 states, 5 territories, and the District of Columbia use HHS emPOWER Program data and tools to strengthen emergency preparedness, response, recovery, and mitigation and take action to protect at-risk populations prior to, during, and after incidents, emergencies, and disasters.
Select About for more information about the program.
emPOWER in Action
The HHS emPOWER Program's innovative data and tools inform and support state, local, tribal, and territorial efforts to protect the health of at-risk individuals that are dependent on essential health care services and or electricity-dependent durable medical equipment and devices. Select the one of the options below to learn more about the HHS emPOWER Program's impact on communities across the nation. Select emPOWER in Action to learn about additional emPOWER data and tool uses.